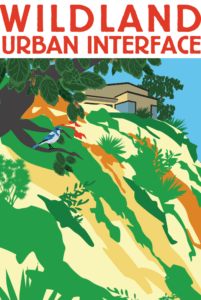 The Wildland-Urban Interface Basic course gets students both in the classroom and the field learning the practical applications of WUI Operations and Structural Protection. Over this four-day course, students will learn about the fundamentals of WUI Operations, Sprinkler Protection Set-Up and Water Systems as well as Engine Operations in the WUI environment. This course will include LIVE FIRE for engine ops evolutions therefore the following wildland PPE will be REQUIRED: Helmet, Steel Toe Boots, Gloves and FR Coveralls or 2-Piece.
** Provincial WUI-M Equivalent (must take provincial exam by AEMA WUI field officer
following course and have provincial pre-requisites) **
Upon successful completion, students are eligible for course certification.
COURSE FEES: Cost covered by LSRFS for LSRFS Course Candidates.
External Candidates: $450.00/Student
Notes: Lunch provided.
Please see below for more details.