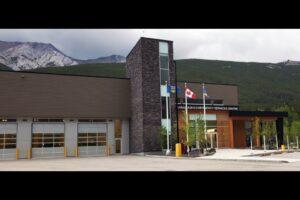 ICISF-Canada is pleased to offer the ICISF Courses: "Assisting Individuals in Crisis" and "Group Crisis Intervention"
taught by experienced ICISF Approved Instructors Jeff Sych and Malcolm McNeill as part of the development of the
Alberta Critical Incident Peer Network. The Alberta Critical Incident Peer Network is a peer-driven, peer-led network
of ICISF CISM-trained peers. This volunteer network delivers real-time support to individuals, crews, or departments
who have been exposed to critical incidents and are exhibiting the signs and symptoms of distress.
October 17-20, 2023
Hosted by Kananaskis Emergency Service
Venue at Kananaskis Emergency Services Centre #1 Boundary Road Kananaskis Alberta T0L 2H0
Registration fee of $100.00 includes Lunch, snacks and coffee provided each day.
Online Registration Link: https://www.eventbrite.ca/e/691089375927?aff=oddtdtcreator
For more information please see below.