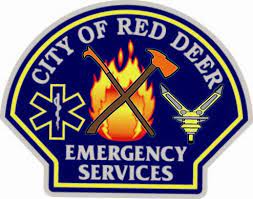 The ISFSI Live Fire Fixed Facility Instructor Credential Program is a unique blend of distance learning and an
intense three-day hands-on academy. The course focuses on the responsibilities of instructors charged with important safety duties as live fire instructors. 
This course is based on the NFPA 1403 Standard on Live Fire Training. Students will complete an extensive on-line course prior to the hands-on portion and will be challenged by a series of written and
practical examinations to earn this three-year credential.
Reading materials (not provided with registration) include:
•NFPA 1403 Standard on Live Fire Training, 2018 Version
•Live Fire Training: Principles & Practice to NFPA 1403, Second Edition
Course Date: June 26-28, 2023
Course Hours: Monday-Wednesday, 8 AM-5 PM
Register Online: https://www.isfsi.org/e/in/eid=271
For more information: Flyer LFFF Red Deer, AB June 26-28, 2023
Hosted by:
City of Red Deer Emergency Services
4343 78 Street Crescent, Red Deer, AB T4P 3E3